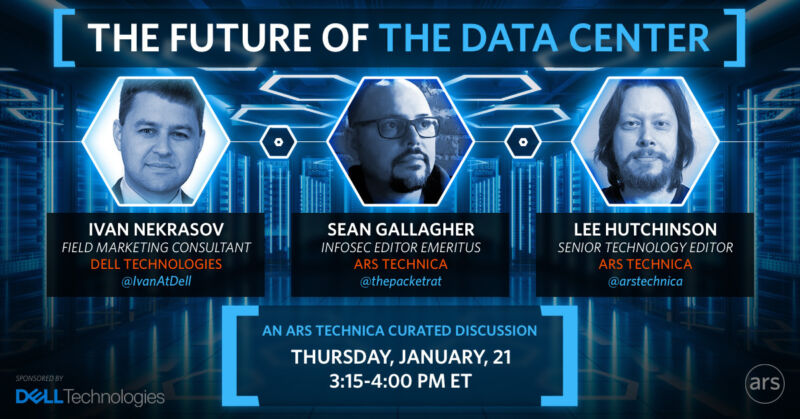 If you happen to be in IT, you likely don't forget the 1st time you walked into a serious information center—not just a server closet, but an genuine lifted-flooring data centre, where by the doorway wooshes open up in a blast of chilly air and sound and you might be confronted with rows and rows of racks, monolithic and grey, stuffed whole of servers with cooling enthusiasts screaming and blinkenlights blinking like mad. The information middle is exactly where the interesting stuff is—the pizza packing containers, the blade servers, the NASes and the SANs. Some of its citizens are much more exotic—the Large Iron in all its significant kinds, from Z-sequence to Superdome and all details in concerning.
For decades, knowledge centers have been the beating hearts of quite a few businesses—the fortified mystery rooms in which substantial quantities of cash sit, busily transforming electrical energy into revenue. And they are sometimes a area for IT to conceal, too—it's form of a standing joke that when a user you don't want to see is stalking all-around the IT flooring, your very best bet to keep away from make contact with is just to badge into the info middle and hold out for them to go absent. (But, uh, I in no way did that at any time. I guarantee.)
But the past handful of many years have witnessed a substantial change in the marriage amongst providers and their data—and the destinations exactly where that facts life. Guaranteed, it is normally easy to own your have servers and storage, but why tie up all that cash when you don't have to? Why not just go to the cloud buffet and pay back for what you want to try to eat and absolutely nothing a lot more?
There will generally be some explanation for some firms to have data centers—the cloud, for all its attractiveness, are not able to quite do everything. (Not nonetheless, at minimum.) But the checklist of objections to going off-premises for your computing requirements is fast shrinking—and we are heading to communicate a bit about what arrives future.
Be a part of us for a chat!
We will be keeping a livestreamed discussion on the potential of the data center on Thursday, January 21, at 3:15pm Jap Time (which is 12:15pm Pacific Time, and 8:15pm UTC). On the panel will be Ars Infosec Editor Emeritus Sean Gallagher and myself, together with unique visitor Ivan Nekrasov, facts middle demand era manager and area advertising and marketing specialist for Dell Systems.
If you would like to pitch us inquiries throughout the celebration, remember to really feel free of charge to sign up listed here and join us during the assembly Thursday on Zoom. For people who just want to observe, the are living discussion will be accessible on Twitter, and we will embed the finished variation (with transcript) on this story site like we did with our past livestream. Sign up and join in, or look at again right here following the event to enjoy!
Correction: The event will be occurring on Thursday, January 21, at 3:15pm Japanese. Before versions of this story contained the incorrect day.